Creating Community Connection
Our monthly Community Health Worker (CHW) Network Meeting is a great forum for CHWs to connect, collaborate, and support each other in the work we do. Each month we feature a different guest speaker to share information and resources that their organization offers. We also discuss health topics and community issues, share ideas and cultural perspectives, and develop impactful strategies that contribute to the overall health and well-being of the communities we serve.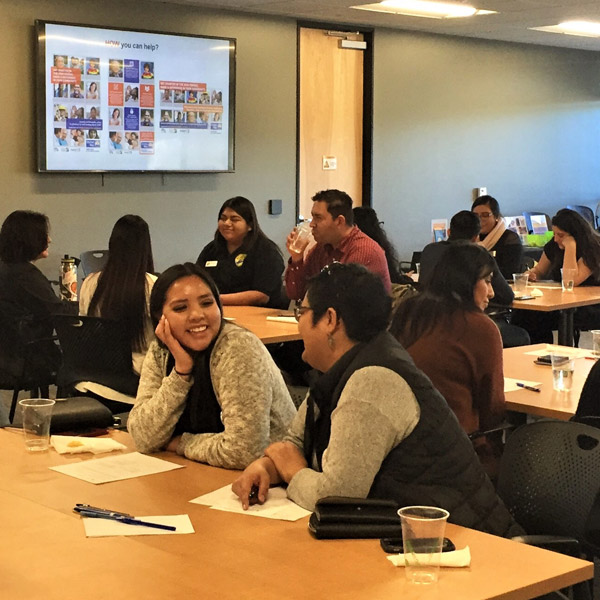 Join our social media to see past presentations. There's a lot of valuable information here!
Every third Wednesday of the month
Time: 12:30 pm – 2:00 pm
Online Via Zoom
Spanish Translation Available
Would You Like to Present?
Do you work at a local organization that offers support, resources, or services for community members? We'd love you to join us at an upcoming CHW Network Meeting to share!
Contact Susan Garcia at Sgarcia@nccwb.org or 707-308-1710 for more information.