Project TRUE (Teens R U Educated?) is a youth leadership development program facilitated by the Center for Well-Being that utilizes a peer-to-peer education model focusing on tobacco, cannabis, and alcohol. Project TRUE provides youth opportunities to gain confidence and skills around leadership, advocacy, public speaking, and research. Youth also learn about mental health and positive coping skills to better support their peers. Some Project TRUE chapters are also part of Sonoma County Friday Night Live, a youth program affiliated with California Friday Night Live Partnership.
Interested in joining Project TRUE at your school? Contact Beni Merlin at
bmerlin@nccwb.org
.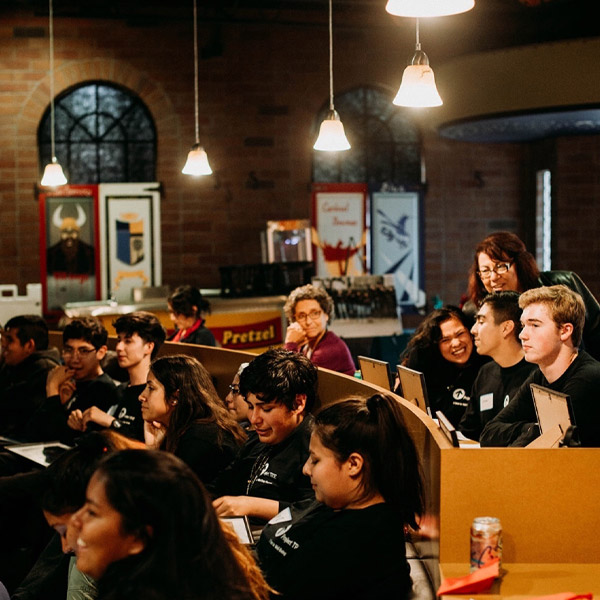 Project TRUE is an after-school program where students learn strength-based, trauma-informed approaches to support mental health and resiliency for themselves and their peers. Students gain skills and confidence to provide peer-to-peer health education, public presentations, and strategies to empower youth to make healthy decisions through a culturally relevant and harm reduction lens.
2022-2023 Accomplishments
Youth reached through peer-to-peer education
Students surveyed on current issues
Project TRUE helps youth build skills around public speaking, research, and advocacy to prepare them to speak their truth about issues that are important to them. Peer Leaders help create change by voicing their perspective on local tobacco policy efforts that impact them, their community, and future generations – like speaking to elected officials at the state capital.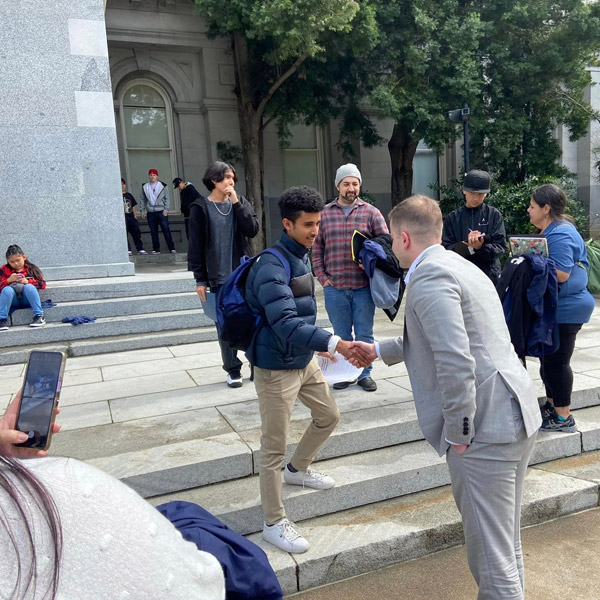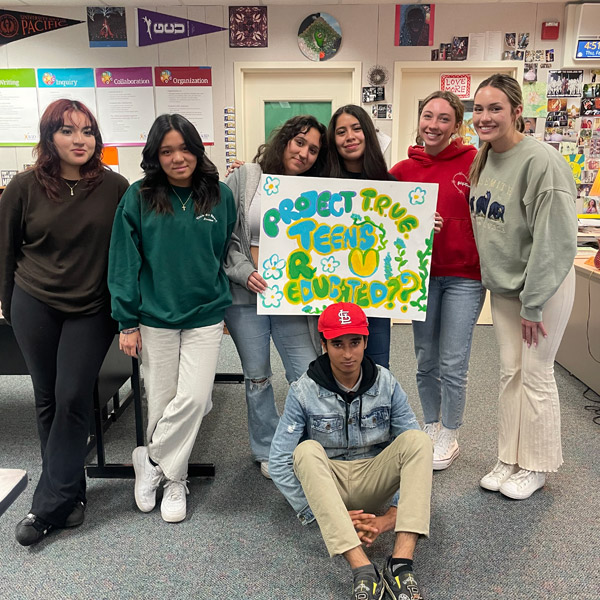 Our current chapters are located at:
— Windsor High School, Windsor
— Petaluma High School, Petaluma
— Casa Grande High School, Petaluma
— Elsie Allen High School, Santa Rosa
— Roseland University Prep, Santa Rosa
— Roseland Accelerated Middle School, Santa Rosa
— Sheppard Accelerated Elementary School, Santa Rosa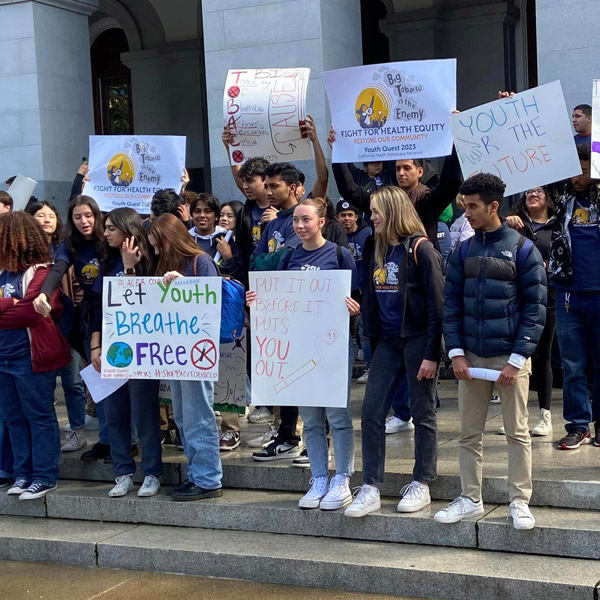 "Project TRUE has taught me the real dangers of tobacco addiction and propaganda in my community. Project TRUE has helped me become more responsible in looking out for and helping my community while also educating me. Since joining Project TRUE, I have been more aware of just how serious tobacco and alcohol addiction can be and just how often you can find products around my community."
– RUP, 10th grader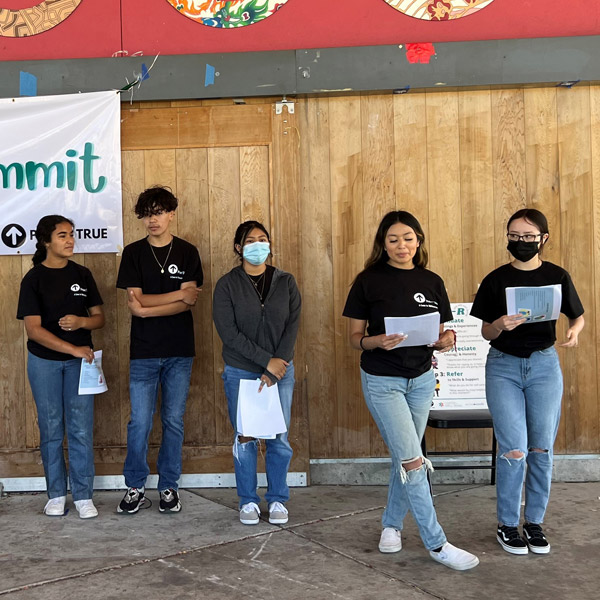 "Project TRUE taught me to be confident when I am presenting. I feel honored to educate my peers on the effects of drugs and alcohol."
– Senior at RUP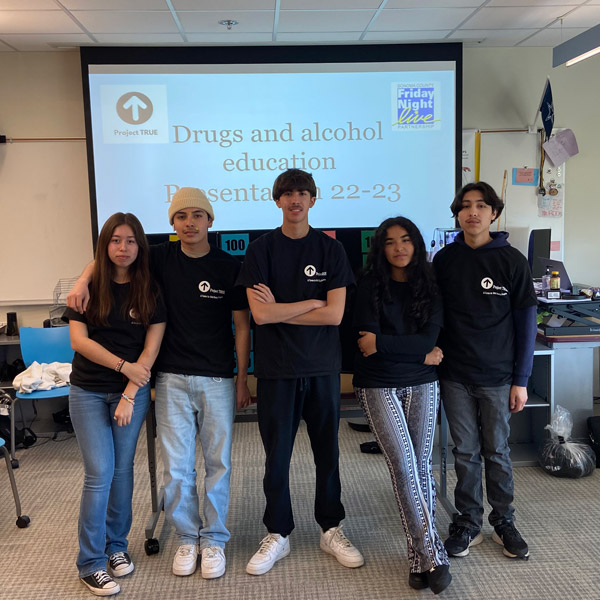 "Project TRUE has helped me to effectively educate my peers about the dangers and side effects of abusing drugs or alcohol. It has also given me opportunities to meet and connect with people in my community."
– Senior at RUP
Project TRUE is supported by funding from the California Department of Public Health, California Tobacco Control Program, Sonoma County Friday Night Live, and the Santa Rosa Violence Prevention Partnership.